Commercial Refrigeration Services Oklahoma
Warehouse and supermarket refrigeration systems service, remodel and installation. Refrigerated display cases and customer point-of-sale cases along with all types of walk-in refrigerators and freezers.
Candy rooms and cheese aging rooms.
All makes of conventional split system refrigeration units.
Parallel racks systems with electric or gas defrost.
EMS controllers from Emerson CPC, Novar, Danfoss, and Micro-Thermo.
All types of commercial refrigeration repair, walk ins and reach-ins.
Walk-in cooler shelving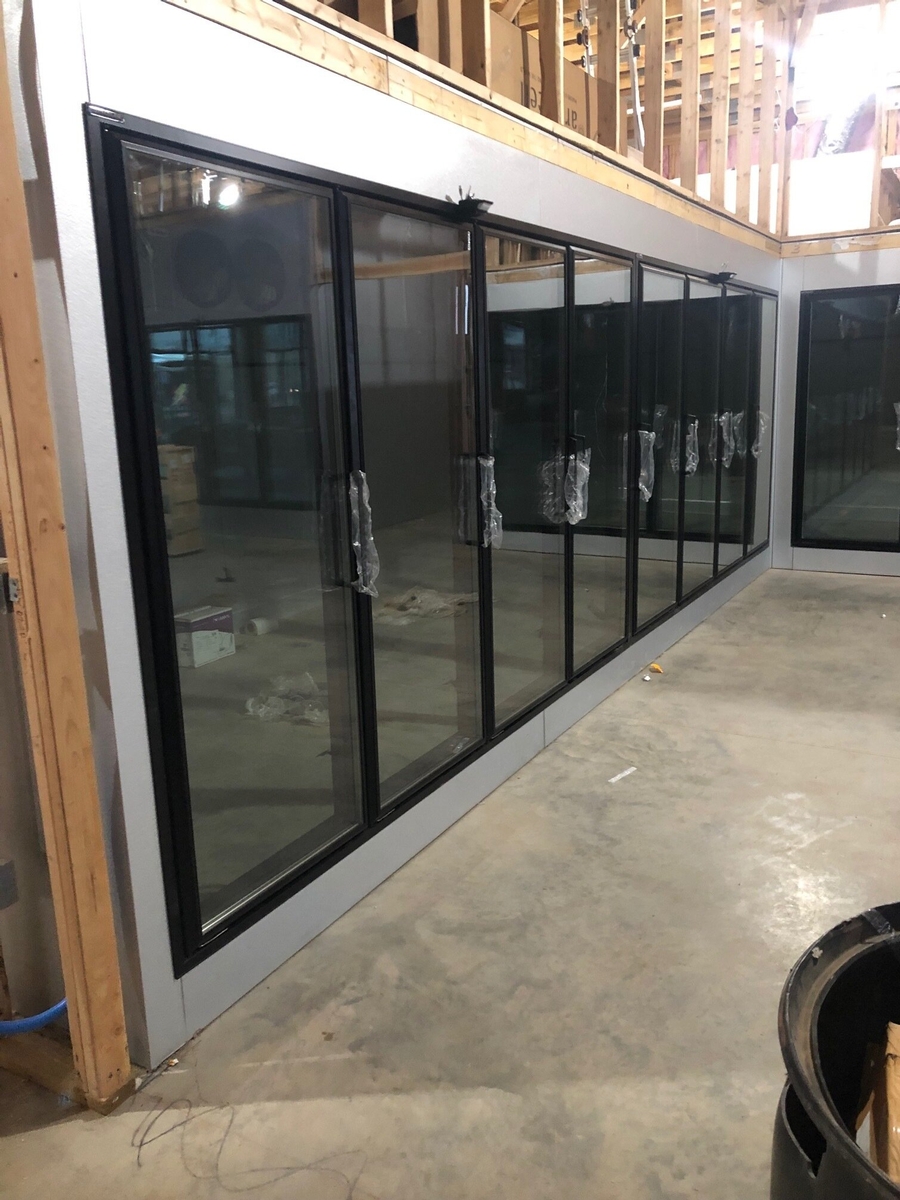 Walk in Cooler and Freezer Installations
Design and construction of all types and sizes of walk-in and drive-in coolers and freezers. We can accommodate any shape to fit into odd corners of existing buildings or build a brand new fully insulated and NSF rated building. Your imagination is the only limit. Combo refrigerator and freezer walk-ins for smaller needs, large independent walk in coolers and freezers for large operations. If you need a meat processing box, custom cooler for a deer lease or a new blast freezer that runs at -35 degrees we can help you with your needs.

We install and service Hussmann, Hill Phoenix, Bohn, Russell, Zero Zone, Kysor Warren, Kysor Panel Systems, Temp Rite, Tyler, Autofrigor, Lochinvar, Thermastor, AAON, Lennox, Four Seasons, Munters, Jamison Air Doors and Jamison Roll Up Doors, Frank Door and many other brands of equipment.
Walk in Cooler or Freezer Repairs
Food service businesses understand the importance of a well maintained and functioning walk in cooler or freezer. Your refrigeration system protects large investments in inventory and customer safety.
Proper care of your walk in cooler will extend its lifetime and save your business money in the long term. Contact BBS to set up a maintenance plan or schedule a service appointment.
Common Problems We See With Walk in Coolers & Freezers
Ice in Drain - This can cause clogging problems
Ice build up in vents or shelving - This may be a sign of a variety of issues
Motor running constantly or too often - Possible leaks causing inefficiencies
Cooler or Freezer won't get cold enough - Can be related to many issues
Lack of power - Possibly an electrical issue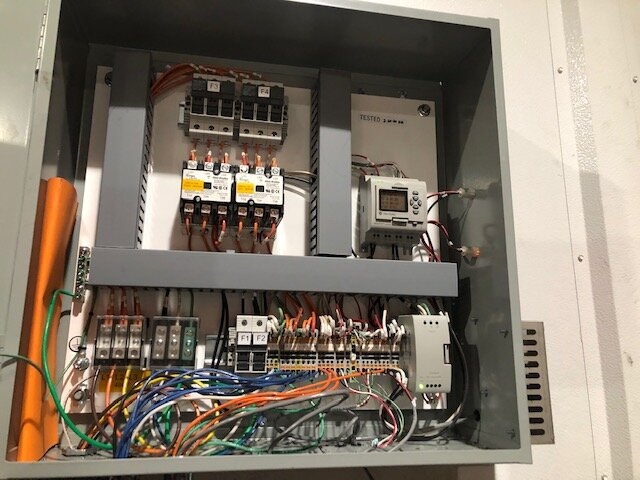 Electrical Service & Installation
We can provide all electrical and EMS control circuits for a new installation as well as service and maintain your existing system. This includes automatic opening and closing doors, refrigerant leak detection systems and temperature monitoring systems.